Is it safe to travel in Tanzania?
Overall, Tanzania is a safe, hassle-free country.
That said, you should, of course, take the usual precautions. We're talking avoiding isolated areas, like empty stretches of beach. If you plan to go strolling along the beachfront, away from security, leave your valuables, money and cellphone in your hotel room. To capture the stunning views, bring along a cheap camera. That way, if something happens to it, you aren't devastated by the loss.
Note that in certain areas hawkers can be persistent to the point of making you feel a little harassed. But they don't actually pose any danger.
Be wary of 'flycatchers'
Also watch out for the 'flycatchers'. These are men that act like they're your new best friend, ready to save the day. The flycatcher's goal is to bring you to excursion companies, so that hopefully they'll be hired permanently by the company (and maybe receive a tip from you too).
These men usually operate in a group. If you say no, they will follow you. When they see another opportunity, a partner will approach you. Of course there are honest and dishonest flycatchers, and it's difficult to know which is which, especially as a foreigner. If you're travelling with a tour guide, you can just defer to them, and they'll look after you.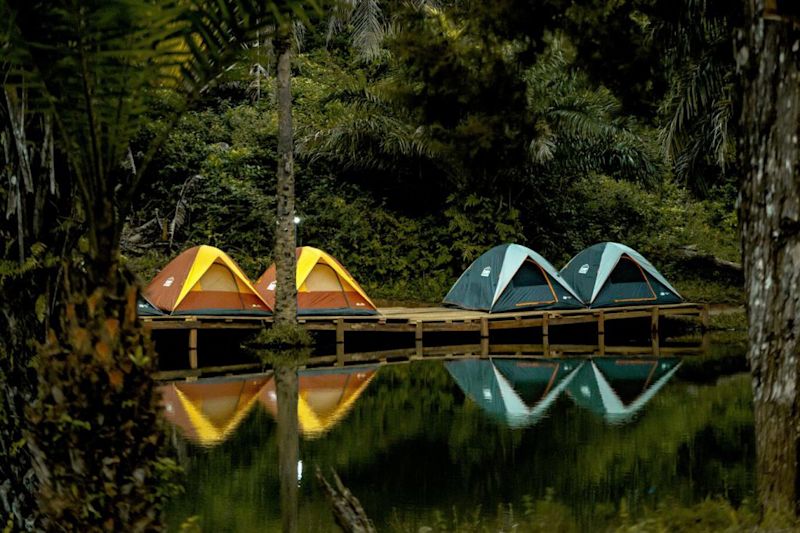 This little camp setup is in beautiful Muheza, in the northeastern corner of Tanzania
Dress and behave appropriately for Tanzania
Other considerations should be public display of affection and suitable clothing. If you're coming with your significant other, please be aware that public display of affection is not acceptable outside of the hotel; homosexuality is illegal and is punishable by a harsh prison sentence.
Women should avoid wearing above-the-knee shorts and shirts that display the collarbone and shoulders in public, unless you're on Zanzibar or at a private beach. The exception to this rule is on safari and trekking Mt Kilimanjaro, where it's acceptable.